Parlett, Ohio, Bell School about 1925
Please click photos to view larger version.
In the first photo all I know is that one of the girls is Margaret VARGO DUNLAP (born abt 1912) the daughter of Steve VARGO & Elizabeth DAVITT.

Margaret's husband was Thomas DUNLAP (born 1907) & is the boy in the Smithfield school photos. He was the son os James DUNLAP & Margaret SEALS.

Eugene VARGO was born abt 1931 the son of Margaret VARGO & unknown
The Maday celebration is at the Smithfield ball field
Parlett School, Smithfield Adena Bus Co.
The Parlett photo is at Parlett school.
The bus photo is from the 1950's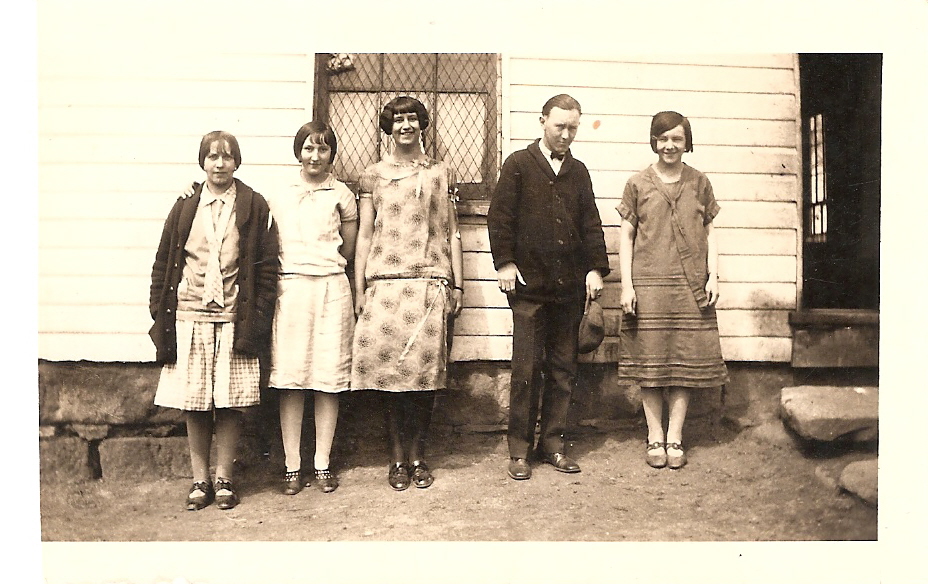 These electronic pages may NOT be reproduced in any format for profit or presentation by other organizations or persons. Persons or organizations desiring to use this material, must obtain the written consent of the contributor or the legal representative of the submitter, and contact the Jefferson County archivist with proof of this consent. The submitters have given permission to the Jefferson County Chapter, OGS to store these files permanently for free access.
Copyright © 2007 - 2015 - Jefferson County Chapter of the Ohio Genealogical Society - All Rights Reserved
This website is designed and maintained by Amy Hissom-Daugherty